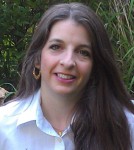 PRLog – July 16, 2015 – HAMILTON, N.J. — Every Saturday at 8:00 – 9:00 pm EST, host Lynn Wellman pulls back the curtain on childhood sexual abuse and helps others find their healing. On "Stop Feeding the Predators", a groundbreaking program on City of Angels Recovery Radio, Lynn courageously shares her personal experiences and talks with others who are healing emotionally from childhood sexual abuse.
"I don't blame my mom," says Lynn. "My Mom didn't experience childhood sexual assault personally so she didn't know what to look for and she had no idea what people were doing to me. For example, she didn't know that when she stepped out of the room after the doctor completed my kindergarten physical, he raped me."
In every show, Lynn tackles the tough aspects of childhood sexual abuse with honesty, empathy and respect. She describes warning signs that are often subtle and easy to miss. She offers education for parents to help protect their children and resources for individual concerns. Most importantly, by talking about these painful experiences, it breaks the hold of shame and guilt over the lives of the abused.
This radio program and the Ohio based non-profit organization are named after the book written by the host, Lynn. Stop Feeding the Predators is dedicated to helping victims of childhood sexual assault find healing from past traumas regardless of their age or where they live. City of Angels is proud to sponsor the radio portion of help for all who have been effected by sexual assault and to help protect future generations.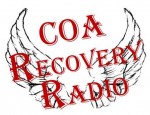 Tune in to "Stop Feeding the Predators" at http://www.coaradio.com or through the free smartphone app. New episodes of this emotionally educational show are released Saturday at 8:00 – 9:00 pm EST.
Listen to past "Stop Feeding the Predators" episodes at http://www.coaradio.com/sftp
Press release from PRLOG