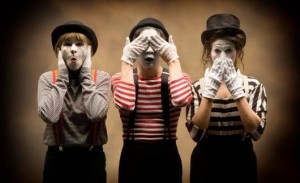 Lynn and her Mom talk about how difficult it is to talk about sexual assault of children. This is HUGE because Lynn herself was assaulted as a child; from that trauma, came her lifelong mission to help others heal. In this show, you will learn how SFTP is working to make this topic more acceptable to talk about in order to help more people find their healing from past assaults. Being able to talk about it calmly helps parents better protect their children today.
In preparation for the radio show, Lynn's Mom hits on the key thing about childhood sexual assault. The unspeakablity of the whole situation. Children don't know or are afraid to tell; adults may not know what to do or how to talk with their kids about it; siblings, co-workers and neighbors are all left speechless about what to do or what to say when they find out it has happened.
SFTP phone lines are open and NEVER recorded. Call to discuss the show, find resources in your area, or get help with your own healing. (614) 403-4545.
Healing starts here.